As a busy mom, I use my Instant Pot at least 3 times a week and having go-to recipes for those last-minute dinner ideas has been a huge time saver! The Instant Pot prepares dishes up to 70% faster to support your busy lifestyle and to help you save time, I put together this list of 100+ Cheap and Easy Instant Pot Dinner Ideas that will Save You a Ton of Time as a quick reference! So bookmark this page and Pin to your Instant Pot Pinterest board!
We've been using an Instant Pot for the past couple years and I've been a bit obsessed with trying new recipes in it! As soon as I received mine, I got rid of the old crockpot because this one has a slow cooker function (but who really wants to cook slowly anyway, lol).
Still don't know what an Instant Pot is? The Instant Pot is a pressure cooker with 7 different kitchen appliances rolled into one! Here are few kitchen appliances that the Instant Pot replaces:
Pressure Cooker
Slow Cooker
Rice Cooker
Steamer
Saute
Yogurt Marker
Warmer
So once you get an Instant Pot in your kitchen, you can confidently get rid of the other stuff it replaces 🙂
But before we get started on these new ah-mazing recipes you will make in your Instant Pot, let's go over a few of my favorite Instant Pot accessories so you can make the most out of yours!
Get these to make the most out of your Instant Pot!
An extra Instant Pot Sealing Ring
The sealing ring might start to get the seasonings remain in it after a while.
It may not bother you, but having that extra ring or 2 available if you are making several IP meals per day is super helpful.
Use one for sweets and the other for savory meals.
Silicone Lid Cover
This silicone lid cover is useful when you want to store your meal in the frig or you have an extra inner pot (see below) and are making more than one meal at a time.
Steam Rack Basket
This steam basket fits perfectly into the Instant Post and you can use it with or without the trivet. Allows you to easily steam vegetables (potatoes, corn, broccoli, etc) or eggs without a huge mess.
Springform Loaf Pan
This Springform Loaf Pan is a perfect fit to bake bread, cakes, and cook meatloaf in your Instant Pot.
Springform Cake Pan
This Springform Cake Pan works well for baking cheesecake, cakes, and meatloaf.
Bundt Cake Pan
Use this bundt cake pan to make cakes or bread on your Instant Pot.
Instant Pot Silicone Mitts
These silicone mitts were made for the Instant Pot. Easily pull the inner pot out while still hot with these grippers.
Instant Pot Glass Lid
This Glass Lid comes in handy when using the slow cooker option on your Instant Pot and helps you see what's going on in your pot 🙂
Extra Inner Pot
An extra Inner Pot comes in handy when you use your Instant Pot a lot or you want to keep one pot and rings to use for sweets and one for savory foods.
Plastic Containers (for Freezer Meals)
I use these round plastic containers from the Dollar Tree to do batch Instant Pot freezer meal planning. Almost all of the meals below can be prepared in these plastic containers, placed in the freezer, then pulled out when you are ready to cook in the Instant Pot. Just make sure not to include any milk/cheese products if freezing. This round container allows frozen contents to fit perfectly in the pot. Just add a bit more time to the recipe instructions if starting from frozen.
A few other tips when following the below recipes:
Quick Release
Quick Release means to switch the pressure valve to "venting" position and let all the air spray out fast. Once the air has been released, you can remove the lid. If you have any previous knowledge of pressure cookers, you will know to stay away from that pressure release and you can't just pop the lid off without letting it release somehow… which takes us to the other option, which is natural release. I use rapid release when the meal I'm making doesn't require extra cooking time (so not to over-cook).
Natural Release
Natural Release means let it set until the pressure is naturally released and don't move the valve from the "sealing" position. If the recipe does not specify how long to let naturally release, a good rule of thumb is 15-20 minutes.
Pressures
The Instant Pot makes it easy by pushing a button with the 14 different smart programs. Depending on what you are cooking, all you have to do is select the appropriate button for Soup, Meat/Stew, Bean/Chili, Poultry, Sauté/Simmer, Rice, Multigrain, Porridge, Steam, Slow Cook, Keep-Warm, Yogurt, Manual, and Pressure Cook. 
Manual & Pressure Cook
I've found very few recipes that will instruct to use the manual or pressure cook option but it's good to use when you are making something that doesn't quite fall into the other categories.
Instant Pot User Manual
If you're like me, you might want to open that Instant Pot box and plug it in to start using right away but be sure to read your user manual first. Every model is slightly different so depending on which model you purchased, you may need to alter the accessories mentioned above. We have this Instant Pot and the above items work for our model.
100+ Cheap and Easy Instant Pot Dinner Ideas that will Save You a Ton of Time
Now that you know the basics and have some supplies ready, you can start making tons of meals using your Instant Pot. Get started with some the below dinner recipes to have dinner made in no time!
Main Meals
Instant Pot Taco Meat from My Heart Beets
Rotisserie Chicken in the Instant Pot from A Pinch of Healthy
Instant Pot Honey Glazed Ham from Dana Vento
Mongolian Beef in the Instant Pot from Aunt Bees Recipes
Instant Pot Pad Thai Chicken Rice Bowls from Wonder Woman Wannabe
Hard Boiled Eggs (for a quick meal or egg salad sandwiches) in the Instant Pot from 365 Days of Slow Cooking
Chicken Pho in the Instant Pot from The Sophisticated Caveman
Instant Pot Stuffed Peppers from Easy Living Today
Deli Sandwich Meat in the Instant Pot from Meal Plan Addict
Instant Pot Chili from The Typical Mom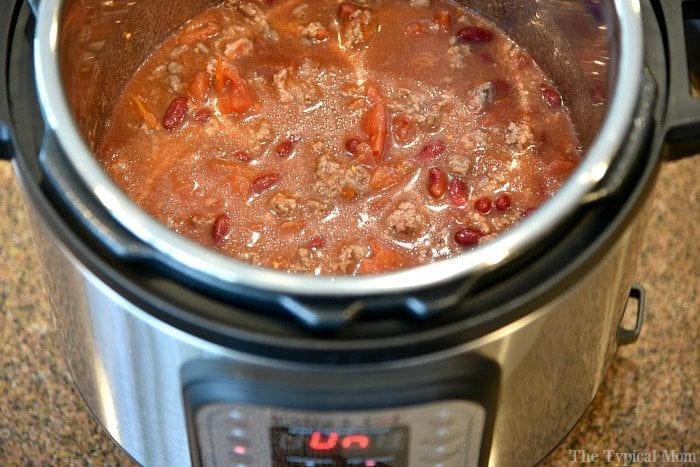 Smokey Beef Brisket in the Instant Pot from Brea Getting Fit
Instant Pot Chicken Tikka Masala from The Kitchn
Meatloaf in the Instant Pot from I save A to Z
Instant Pot Salsa Chicken from Skinny Taste
Chicken Marsala in the Instant Pot from What the Forks for Dinner
Instant Pot BBQ Chicken Drumsticks from Gwen's Nest
Indian Butter Chicken in the Instant Pot from Jay's Sweet N Sour Life
Instant Pot Hamburger Stroganoff from Julie's Eats and Treats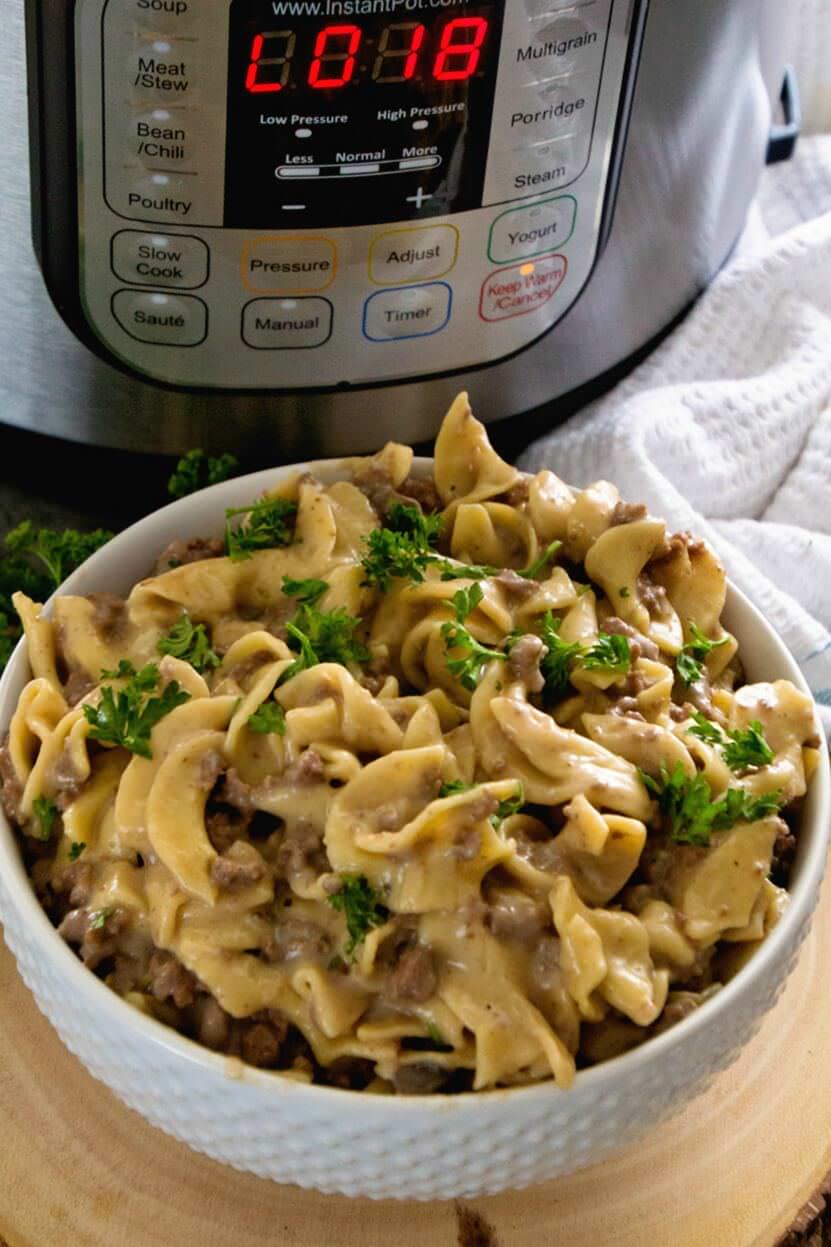 Beef Gyros in the Instant Pot from 365 Days of Slow Cooking
BBQ Ribs in the Instant Pot from Heather Likes Food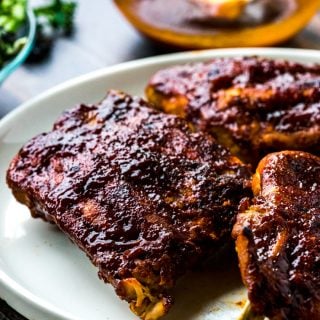 Instant Pot Kalua Pork from Cooking with Curls
Pot Roast in the Instant Pot from Adventures of a Nurse
Instant Pot Chicken Noodle Soup from No. 2 Pencil
Chicken and Dumplings in the Instant Pot from Southern Family Fun
Instant Pot Bourbon Chicken from Once a Month Meals
Italian Meatballs in the Instant Pot from Kitschen Cat
Instant Pot Teriyaki Turkey Meatballs from Mommy's Home Cooking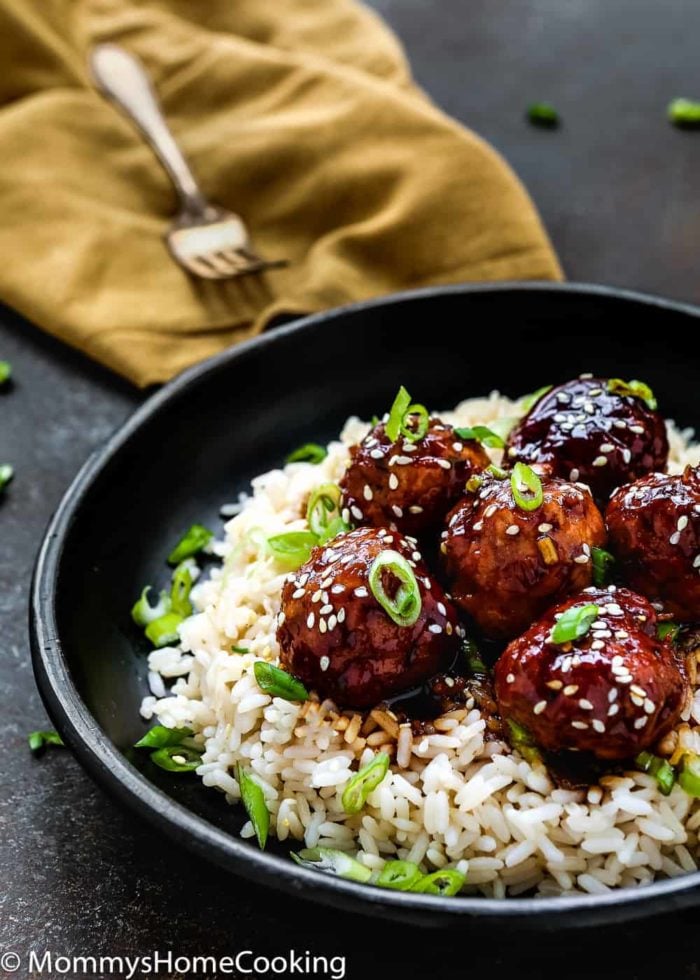 Side Dishes
Chick Pea Curry in the Instant Pot from Cooking You Love
Instant Pot Gluten Free Mac and Cheese from Real Food RN
in the Instant Pot Sweet Potatoes from A Pinch of Healthy
Instant Pot Corn on the Cob from Pressure Cooking Today
Basmati Rice in the Instant Pot from This Old Gal
Instant Pot Cauliflower Rice from Food and Sunshine
Spanish Brown Rice in the Instant Pot from Country Girl Cookin
Instant Pot Spaghetti Squash from Nom Nom Paleo
Mashed Potatoes in the Instant Pot from Mel's Kitchen Cafe
Instant Pot Potato Salad from Pressure Cooking Today
Here's 50+ Vegan Instant Pot Recipes from Fat-Free Vegan
These 100+ Cheap and Easy Instant Pot Dinner Ideas will Save You a Ton of Time while making healthy, delicious meals your family will enjoy. When I find an amazing Instant Pot recipe that my family enjoys, I add it to my meal planning notebook and refer back to it often. Feel free to use the print option in the social sharing bar on the side on my blog or Pin to your favorite recipe Pinterest Board for reference!
Meal Planning Printables
Lastly, to be the most successful meal planner and cook in your home, grab this bundle of printable meal planning cheat sheets and checklists.
The Meal Planning Bundle includes:
ONE (1) Cheat Sheet with Dinner Ideas for Mon-Sun (each day is a different meal category to simplify things even more!)
ONE (1) Detailed Menu Planner Form (Breakfast, Lunch, Dinner, & Snacks – Mon-Sun)
ONE (1) Dinner Only Menu Planner Form (Mon-Sun)
ONE (1) Cheat Sheet with Breakfast/Brunch, Lunch, and Snack Ideas (use as a reference when meal planning)
ONE (1) Pantry Staples Cheat Sheet (use as Inventory Checklist when making your shopping list)
ONE (1) Meal Planning Checklist (To-Do list for the beginner meal prep and meal planner)
Get instant access to the only printables you need to master meal planning today!
Now you know what you need in the kitchen to make meal planning, prepping, and cooking so much easier!
The Ultimate Healthy Meal Planning Bundle
Are you making your life more difficult than it needs to be?
If you've ever stood in front of your fridge, hoping that this time when you opened the door, you'd find thawing meat, or maybe a little inspiration, or even – miracle of miracles! – a ready-made meal, I totally get where you're coming from.
There's one thing I can think of that will help… meal planning.
When you know what's for dinner every day, you'll be more efficient, less stressed, and you'll have more margin in your life. While meals won't throw themselves together, you might be surprised at how much easier (and even enjoyable) it feels.
You probably already know that, but do you want a way to make it even easier?
The Healthy Meal Planning Bundle 2019 is on sale now and it will help you put healthier meals on your table, in less time, with less stress.
With over 1000 recipes, a clickable index, ready-made meal plans (with grocery lists), nutritional information for every recipe, and more, the Healthy Meal Planning Bundle is designed to save you from the pain of the frantic, pre-dinner hour. 😉
I have the Healthy Meal Planning Bundle myself and it's full of amazing recipes and info that has already helped my family with healthy meals and eating better ????
–>>Go here to get the Healthy Meal Planning Bundle
Make the Most of Every Day With the Ultimate Productivity Bundle
Are you ready to be more productive? Get 46 eBooks, eCourses, and printables on conquering your to-do list, reaching your goals, and freeing up more time with the Ultimate Productivity Bundle. 
Life's too short to waste! Why not learn how to streamline your routines and use productivity tools to your advantage – all so you can free up the time to do more of what you love? That's exactly what the Ultimate Productivity Bundle is all about: 46 eBooks, eCourses, and printables to find more margin, reach your goals, and rock your to-do list.
Pin it for later…
You might also like…
Psssssttt… Want more inspiration delivered directly to your inbox? Subscribe to our FREE weekly newsletter! We provide simple ideas for Organizing, Time Management, Handmade Projects, Crafts, Home Decor and more!  Hurry up and sign up here! 
Disclaimer: This post may contain affiliate links or a sponsored post. All opinions are always 100% mine and I don't partner with any product or company that I don't use and love. Please see our Full Disclosure for more information.